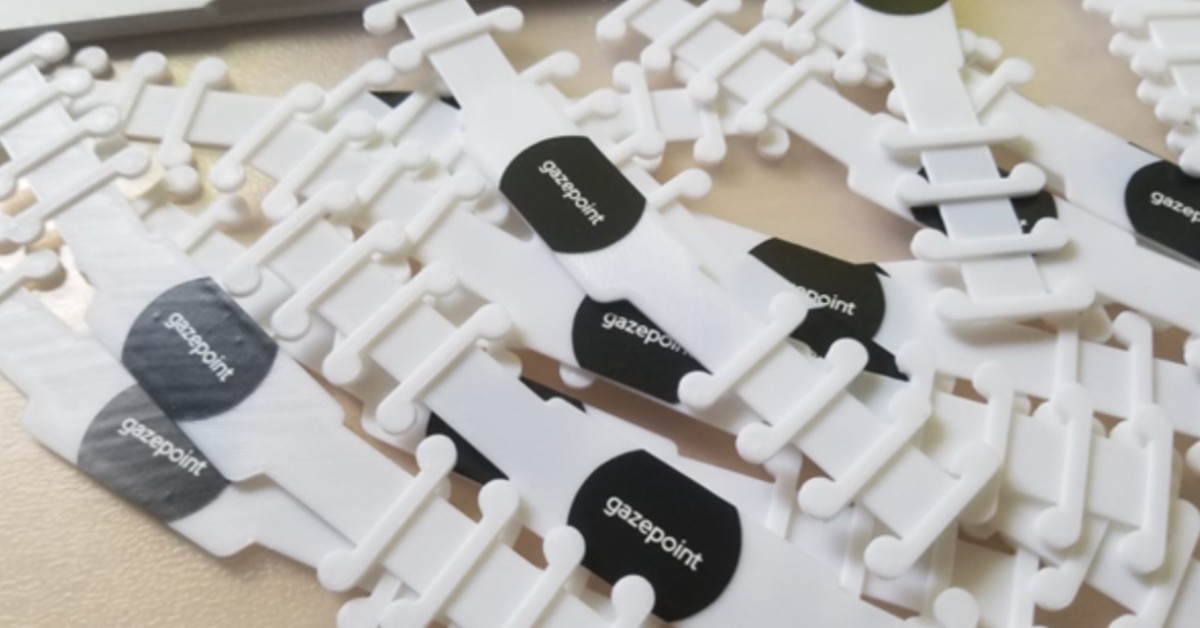 Gazepoint – Fighting Against COVID-19
At Gazepoint, we have always been passionate about helping those who need the right solution with our eye-tracker software and expertise and providing whatever is at our disposal to serve others. The wonderful news of so many people helping out with the COVID-19 pandemic brings us happiness in these trying times — and this brought to us an idea of how to help the fight against this virus!
Our line of work has allowed us to purchase and create interesting hardware, and here at Gazepoint, we have a number of 3D printers that are often used to prototype new products. We decided to use these 3D printers to assist front line medical workers that are tirelessly dealing with this difficult pandemic. We have set in motion a plan to create ear savers to donate to the local children's hospital. These ear savers help reduce the irritation and damage to the back of the ears for the hospital staff members that are required to wear a face mask at all times.
We hope that everyone out there is staying safe and following the guidelines to fight this virus that affects us all today. If you have your own 3D printer and are interested in helping out, visit the link below to download 3D ready-to-print blueprints for these ear savers.
Click here to check out the different ear savers that you can print!
Let's keep working together and helping each other to overcome the current situation. The team at Gazepoint is working to help our community and to stabilize the situation in the best ways we can!