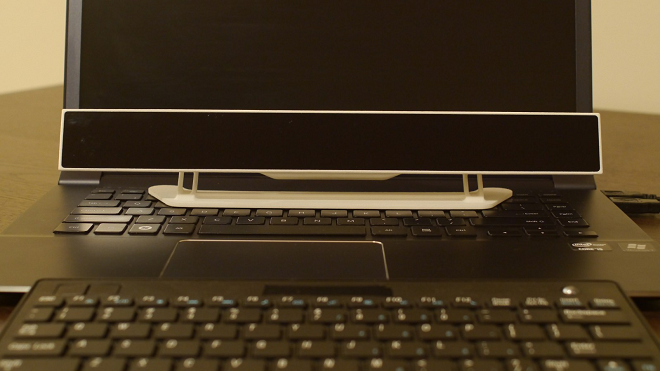 Introducing the GP3 laptop mount!
We are pleased to announce the release of the GP3 Laptop Mount!
We had a lot of positive feedback on our GP3 VESA monitor mount which led to requests for a similar attachment to a laptop. Attaching the eye tracker to the display or laptop ensures that calibrations remain fixed even if the laptop is accidentally bumped. The laptop mount is also easier to setup on a laptop keyboard than the 3 point tripod we supply (no more accidentally pressing keys). Finally the base has a rubber grip that prevents the eye tracker from sliding around on the keys, which means the laptop can be set on sloped surfaces (podiums, slanted desks, your lap!), and the unit won't slide off. Check out the video below to see the eye-tracker in action, and order yours today!
 [fusion_builder_container hundred_percent="yes" overflow="visible"][fusion_builder_row][fusion_builder_column type="1_1″ background_position="left top" background_color="" border_size="" border_color="" border_style="solid" spacing="yes" background_image="" background_repeat="no-repeat" padding="" margin_top="0px" margin_bottom="0px" class="" id="" animation_type="" animation_speed="0.3″ animation_direction="left" hide_on_mobile="no" center_content="no" min_height="none"][fusion_youtube id="l2MjqhnRBhQ" width="40%" height="50%"/]
[/fusion_builder_column][/fusion_builder_row][/fusion_builder_container]