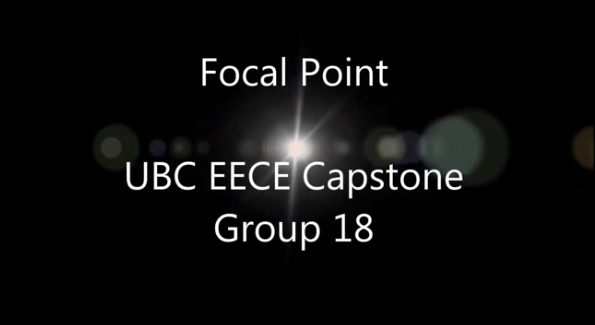 Focalpoint Platform Game using Gazepoint GP3
At Gazepoint we are always keen to feature innovative uses of eye-tracking systems, especially applications using the GP3! Over the past 8 months a student team in Electrical and Computer Engineering at the University of British Columbia has been hard at work developing an innovative new video game which uses the player's eye-gaze information as a core game dynamic (also featured on the ECE UBC site).
Focalpoint is one of the first, if not the first game which uses eye-gaze as a native game dynamic (and not just a mouse cursor or touch replacement). It's a simple game, but once you start playing, you forget about the eye-tracking and it feels like the computer just knows what you want it to do, without having to click anywhere. You can download and play the game from the following link:
[sdm_download id="10101″ fancy="0″]
Focalpoint Team Pictures and Bio
Nick Fischer: Nick is the team leader of the project. He
handles the communications and and meetings for the
group. His biggest contributions to the game are the
integration of Gazepoints eye-tracker and the game
audio. Nick is a 4th year Electrical Engineering undergrad
at UBC.
Russell Porter: Russell designed the game's software
architecture and implemented the teleportation
functionality, he is a 4th year Computer Engineering
undergrad at UBC.
John McDonnell: The Focalpoint game was originally
Johns idea. He is the games head designer, and
programmer. Johns biggest contributions are the
game physics and the Overworld. He is a 4th year
Software Engineering undergrad at UBC.
Marius Malvik: Marius is the games user interface head
and the lead tester. Marius' biggest contributions to the
game are the game menus and the testing of the game.
Marius is a Computer Science Major from NTNU in Norway.